There's something to be said about things that just work. It's a magic moment when something just clicks into place and that's how I feel about the Lelo Ella.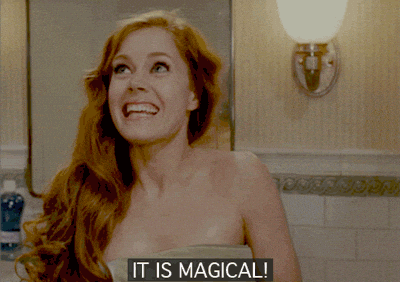 I'd been eyeing Lelo toys for a long, long time now. It's one of the first manufacturers I'd heard of from a friend and it was the brand I kept going back to in my online searches. Reviewers across the internet have hailed Lelo for most of their products so I was waffling hard over which toy I should get and for the first year (yes, it to me a whole year to decide) of my decision making, it never crossed my mind to get the Ella. It was a dildo. It didn't vibrate so I figured I could just skip ahead on that one.
Boy, was I wrong.
The Lelo Ella is made of 100% silicone and it's ultra smooth to the touch. Its texture is fun to run across your skin (not just your vag! I mean everywhere!). It's just pure pleasure and we haven't even gotten to the fun part yet. Also, personally, I'm not a huge fan of realistic looking dildos so everything about the look and design of this toy calls to me. It's a total of 7 inches and double ended so you have your choice of a more "traditional" penetration with the tapered tip or the curved flat end meant for g-spot stimulation. But its main draw and the reason I decided to forgo the other Lelo products is its near universal acclaim across reviewers. The Ella is responsible for many first time g-spot orgasms and the elusive female ejaculation. I was intrigued.
Most people apparently choose to use the tapered side on their first go at the Ella but I went straight for the flat tip and I must say:
You guys.
It is amazing.
I've been ambivalent about penetration for a while but having this toy feels like homecoming. The Ella just fits and whether I'm thrusting or just rocking the toy, the phrase "throes of pleasure" comes to mind. Really. I have yet to experience the ever elusive g-spot orgasm but with the way this just fits and gives me joy, I don't mind if it takes more than a couple of takes. Besides, the orgasms that come my way in the process? Grrreat.
I did have a slight mishap over the tapered end, which, as it turns out, my body is not a huge fan of. It's a little too pointy for me so it wasn't the same heaven as the flat side but really, that isn't a deal breaker. If anything, I don't use both sides in one session because that tends to get really slippery.
And if I do absolutely have to say a few not so great things: the pouch it comes with tends to leave fuzzies on the toy when stored so washing becomes a bit more tedious, especially for the black toy.
But, honestly, my vagina is lonely without it.
So would I recommend this toy? Why, yes. 10/10, would do again.
By: Gaby Solo
Note: This article has been edited for the protection of our readers (*wink wink*) The views and opinions of the contributor does not reflect that of ilya.