Condoms often get a bad rep for "ruining the mood", or lessening the pleasure during sex. People often see them as a "hassle" with some even saying they are an unnecessary expense (GOOD GOLLY GOD!). However, we beg to differ. Here are just a few reasons why condoms aren't as bad as people think.
1. They're a cheap, accessible form of birth control


Condoms can be easily found and bought in supermarkets, drugstores, and convenience stores (and now at our shop!) without a prescription. A pack of three can cost less than 100 pesos, which is much less than you would have to spend on trips to the doctor or an unplanned pregnancy. So next time, before things get too hot and heavy, don't be silly and wrap your willy! 
2. They're highly effective in preventing the transferring of HIV, among other STDs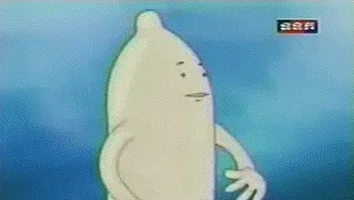 (image: giphy.com)


In fact, they are the ONLY means of contraception that can reduce the likelihood or prevent the spread of sexual transmitted diseases (STDs). According to a report by the The National Institute of Health and the National Institute of Allergy and Infectious Diseases, condoms lessen the probability of HIV transmission by 85%, while the reduction of spreading genital herpes is reduced by 40%, syphilis by 50% to 71%, and gonorrhea and chlamydia by 50%. Would you look at those numbers!
3. They're convenient
These bad boys are small, easy to keep, and ready to use at any time! Your pleasure shouldn't be an inconvenience. Just make sure you know how to wear one properly (which you can see how in this video! Oh and don't forget 'bout proper storage!
4. They can even make sex better!
While many feel that condoms are a hassle and take away some of the sensations and pleasure from sex, they can actually enhance the experience. Condoms come in different sizes, shapes, and textures to suit different users and can increase pleasure for both. They keep you safe during sex and remove the stress of worrying about STDs or unplanned pregnancy, which in itself, makes the experience more enjoyable.
Sources:
http://www.livestrong.com/article/30168-pros-cons-condoms-contraceptive/
http://americanpregnancy.org/preventing-pregnancy/male-condom/
https://medium.com/healthtap/5-unique-benefits-of-condom-use-60bf44c1ec8
https://www.plannedparenthood.org/learn/birth-control/condom/what-are-the-benefits-of-condoms


 By: AJ Lim